Discover more from Constine's Newsletter
The "why" & "how" behind tomorrow's startup trends. Written by ex-TechCruncher Josh Constine, now a VC at SignalFire. Gracefully adapt to the future with original essays + opinions from tech legends. Cited by NYT & 30 more outlets, 10K+ subscribers!
Over 12,000 subscribers
There's something electric about hearing a great founder describe the future they're building. I feel like I'm levitating, my head coursing with the possibilities as they plot out their plan to equip the world. That's how I felt when SignalFire's founder Chris Farmer told me about his vision to modernize venture capital. 
SignalFire has a story worth telling. It's a VC fund that began more like the startups I love to write about, having spent six years in stealth developing a predictive recruiting engine to help the portfolio companies grow. Then rather than relying solely on its partners, SignalFire assembled an epic network of financially-incentivized experts to advise its founders and solve their problems. Newly re-upped with $500 million to invest across stages, SignalFire is the smartest money a founder can take.
That's why after 8 years at TechCrunch and 10 in tech journalism, I'm leaving to join SignalFire's venture team as a Principal and head of content. I'll be investing and helping its portfolio companies refine their pitches, while also still getting to write about technology. That'll include sharing useful company-building strategies from our network, discussing opportunities we see for new businesses, and giving my personal thoughts on startups and product like I have for the past decade.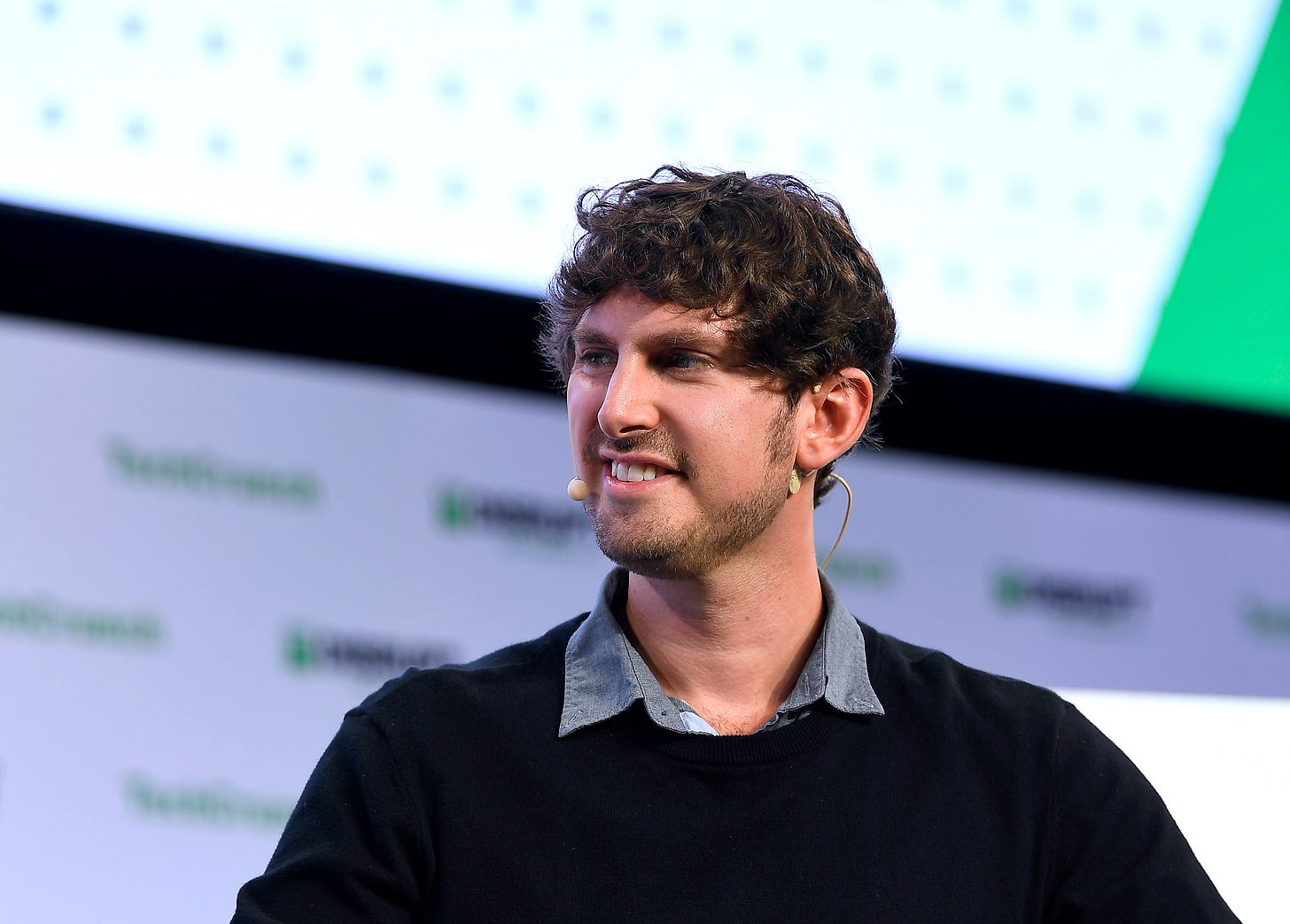 SignalFire is giving me a unique chance to learn the art and science of venture while continuing to do what I love — crystallizing the potential of startups. But now I'll get to discover the best new teams, and work with their founders to sharpen their stories. At the beginning, that's all a startup really is: a story of what it could one day be. Whether it's for raising money, talking to reporters, or guiding the word-of-mouth message, I'm thrilled to apply my experience in pitchcraft in a new way. We invest & assist across stages, so don't be shy about reaching out at josh@signalfire.com.
If you want to follow along with my journey into VC plus get my weekly thoughts on startups or new products, sign up for this newsletter you're reading now at constine.substack.com. I just published my first issue on how quarantine is "loaning" concurrent users to synchronous apps, plus commentary from top product thinkers on Facebook's new Rooms and a bunch more.
Leaving journalism is bittersweet. I've been with TechCrunch so long that I'll bleed green forever. You can read my final TechCrunch post for my feels about exiting journalism and why I think TC's willingness to publish subjective analysis is the right way to cover startups.
Still, my favorite part was being a founder's first press interview before they'd even figured out how to talk about their company. It was tempting to divert from my questions to jam with them on messaging and product ideas. That led me to consider the well-worn TC to VC path walked by others like M.G. Siegler and Kim-Mai Cutler. But I wasn't sure how I'd fit into the bureaucracy of big firms or that I'd get the mentorship to evolve at smaller funds. 
Then Chris Farmer shared the SignalFire playbook for a lean, cooperative partnership leveraging a powerful technology platform to fulfill founders' needs in a new way. It's all wrapped together by brilliant investors like Chris, our seed fund's MD Wayne Hu, and fellow Principal Elaine Zelby. This is what sold me on making the jump.
Why SignalFire is different: In-house tech, invested advisors
SignalFire started with a problem to solve: the inadequate and unsustainable incentive structure for assisting startups post-investment. Venture funds typically depend on their partners & operations teams to deliver all the value to founders. As portfolios grow, partners are stretched thin. They have to expend their finite social capital to ask for favors from their friends so they'll aid the fund's companies. That can exhaust both their connections' good will and their own cachet. That can make partners hesitant to show up for their portfolio companies, especially those encountering challenges that need assistance most.
SignalFire built the solution: a sustainable way to help startups via in-house technology and an incentive model that aligns a broad advisor community with the founders.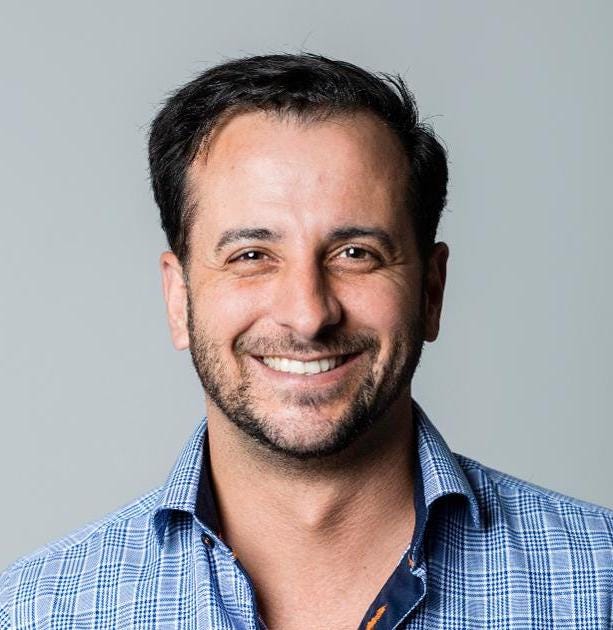 SignalFire founder and CEO Chris Farmer
Founders have always told me that hiring is their top time-sink. So SignalFire brought in top engineers to build Beacon, its AI recruitment and market intelligence technology. Beacon imports a half trillion data points from two million sources to allow portfolio companies to track and hire top talent. It can recommend the best, most attainable candidates for any job opening, drawing a much wider and more diverse graph than a human's limited social graph. SignalFire's team includes the former Netflix Chief Talent Officer and an ex-Facebook executive recruiter who help portfolio companies apply Beacon's data to sign their ideal hires. Meanwhile, Beacon's market intelligence can spot deal opportunities and aid our founders with identifying spending trends, predicting the impact of pricing changes, and monitoring competitors' movements. A third of SignalFire's headcount is dedicated to engineers and data scientists who expand and make sense of this data for our companies. That's abnormal in a good way.
Then there's SignalFire's invested advisor network of over 80 business leaders that offer expertise across every discipline. No need to ask for favors. The community our partners would have asked for help are instead LPs in SignalFire. They're readily willing to work through founders' problems since they share in the returns. Product and growth? We've got Instagram's founders Kevin Systrom and Mike Krieger. Enterprise go-to-market? Slack CEO Stewart Butterfield and ex-SalesForce CMO Lynn Vojvodich. Engineering? The former CTOs of Square and Yahoo. Corporate connections? SignalFire's Yujin Chung leads our Market Development Group that can make intros across the Fortune 500. Let me know if you've got skills like these to share, as we're always growing the network.

The missing piece is the brand recognition warranted by SignalFire's value proposition. That's where I come in as not only an investor, but as head of content. We're going to produce the most helpful resources for founders, rather than just glorifying our investments. That begins like any good startup, by asking the customers what they need. In the coming months I'll be surveying our network about what would actually help founders form, purify, and scale their companies. Instead of blog posts built solely on hunches and anecdotes, we'll mine data from Beacon to back up essays on new opportunities and our advisors' strategy tips.
This is where I need your help. Send me your ideas for founder-focused content. Tip me off to new products or potential founders considering their next venture. And let me know about angel & seed deals seeking leads or co-investors. We've got $500 million to deploy and are ready to team up.
I've said my personal mission is to help the world gracefully adapt to the future. Now it's time to help founders build that future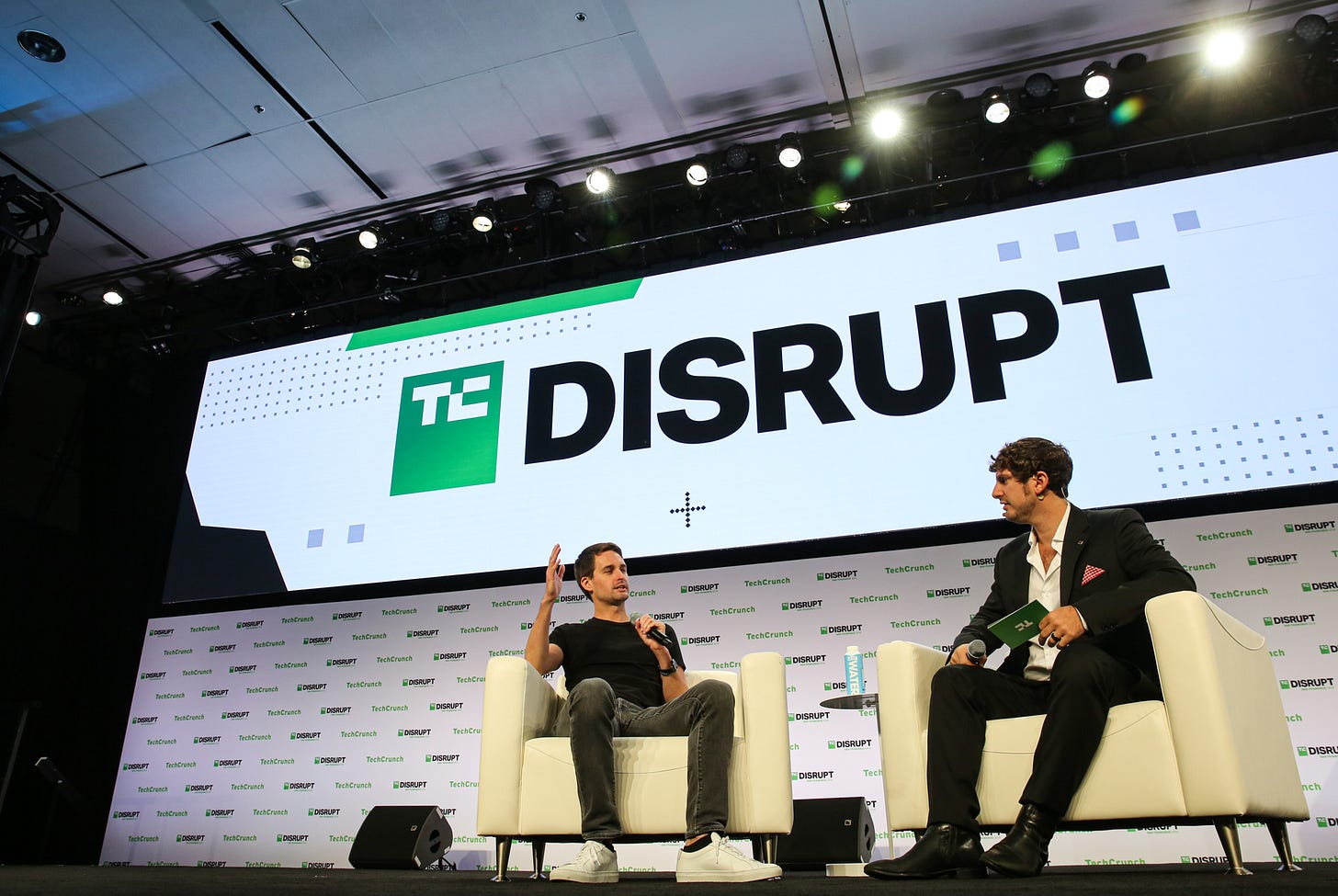 Keep up with my writing here at constine.substack.com, ask me anything or get real-time thoughts on Twitter, follow @SignalFire, stay in touch at joshsc@gmail.com, and send me something special at josh@signalfire.com
Finally, my deepest appreciation to everyone who's guided me through the transition to VC, including TechCrunch's Eric Eldon, Dream Machine's Alexia Tsotsis, General Catalyst's Niko Bonatsos, GV's M.G. Siegler, Initialized's Garry Tan, First Round's Josh Kopelman, Prateek Alsi, Felicis' Wesley Chan, Andreessen Horowitz's David Ulevitch, Kleiner's Ilya Fushman, and Studio Management's Johnny Hwin. Thank you to SignalFire's Chris Farmer for placing this bet on me. And my infinite love to my infinitely supportive wife & Founders Embassy co-founder Andee Constine.